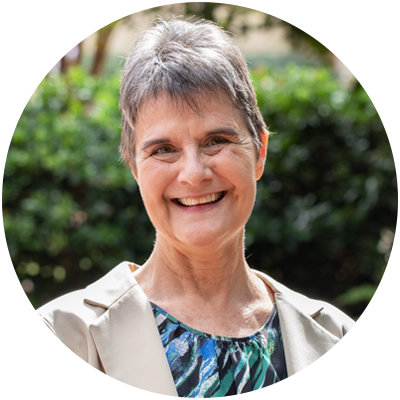 Kathy Moss
Executive Assistant

As executive assistant to principal and founder Jenny Trautman, Kathy Moss applies her experience in strategic planning and communications to help team members and clients achieve their goals.
At the heart of her approach is her life-long commitment to learning, starting with her career as an elementary and special education teacher in Tennessee, and eventually her role as co-founder of a Dekalb County, Georgia charter school. Kathy served for 15 years as executive assistant to the senior vice president and dean of campus life at a prestigious Atlanta-area university. In various roles supporting executives, Kathy has helped develop 5-year strategic plans and facilitated focus groups for executive-level search and campus life initiatives.
Kathy is currently a member of the volunteer team for Atlanta's Fernbank Museum of Natural History. She received her Bachelor of Science in education from the University of Tennessee and has completed graduate work in the areas of learning disabilities and special education.